DREAM TENDING, INNER WORK & METTA BHAVANA
New courses on Dream Tending, The Art of Communication, and the Metta Bhavana Practice are now being offered by my teacher Julia Frodahl. Her presence, support and knowledge lends itself to joy and honest-looking, I am grateful for the love and dedication she bestows upon Inner Work, Yoga and the practice of Reiki. Register for a
COURSE
and enter the code BEDOUINLOVE at checkout for a special discount.
---
---
RADIANT COLLECTIVE PRACTICE
OXYGENATE + INVERT
2nd Wednesdays
Station One Center for the Arts
9 - 10:15A


A tool kit in the practice of breath work, how pranayama correlates to movement in posture work, Bandhas (binds) and Bolo (singing)
An approachable way to turn upside down, re: handstand, headstand, forearm stand
​
---
REIKI SHARE

​
This is a time for Reiki practitioners to get together, share the practice, lift up our friends and family members in light and offer an abridged Reiki sessions to each other. Promote Peace Yoga and I look forward to connecting with all of you as we co-create community in Lancaster in healing work. Donations will be offered to the space.
ANANDA INTEGRATION
2nd Tuesdays
7- 8:15P
Powered by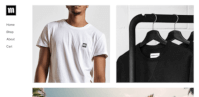 Create your own unique website with customizable templates.