Natalie as a yogi and as a teacher straddles the line between structure and improvisation. In her practice she turns what would typically feel compulsory into an expression of joy. She is warm, she is tactile in nature, and she is radiant in her movement through space. Her chants and mantras are engaging and the entirety of the experience in her class leaves me fulfilled. - J.C.
I have taken [yoga classes] from quite a few teachers over only 2 years. I want you to know that Natalie Bedouin's class is by far amazing. She laughs, changes it up, is sincere, involves hugging your own musculature with kindness, and reads amazing poems. It's super healing for me. Just want you to know I appreciate her sharing all that. - E.M
Natalie is the real thing. She has the true gift of teaching the
essence
of yoga practice, not another form of Designer Spirituality, often taught by so many of those, today, who cut corners.
She takes us
into
the experience, not to the edge. How to describe her sessions: she makes art out of thin air. - M.G
Yoga with Natalie takes me on a journey into my body and my own mettle, pluck and humor. It's measured breath, slow held poses,
and unique variations--think Malasana #505. Add Natalie's harmonium and gorgeous voice, and yoga becomes song--
a Song of Myself and of All of Us. - E.M.W
Powered by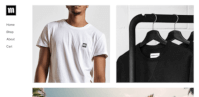 Create your own unique website with customizable templates.